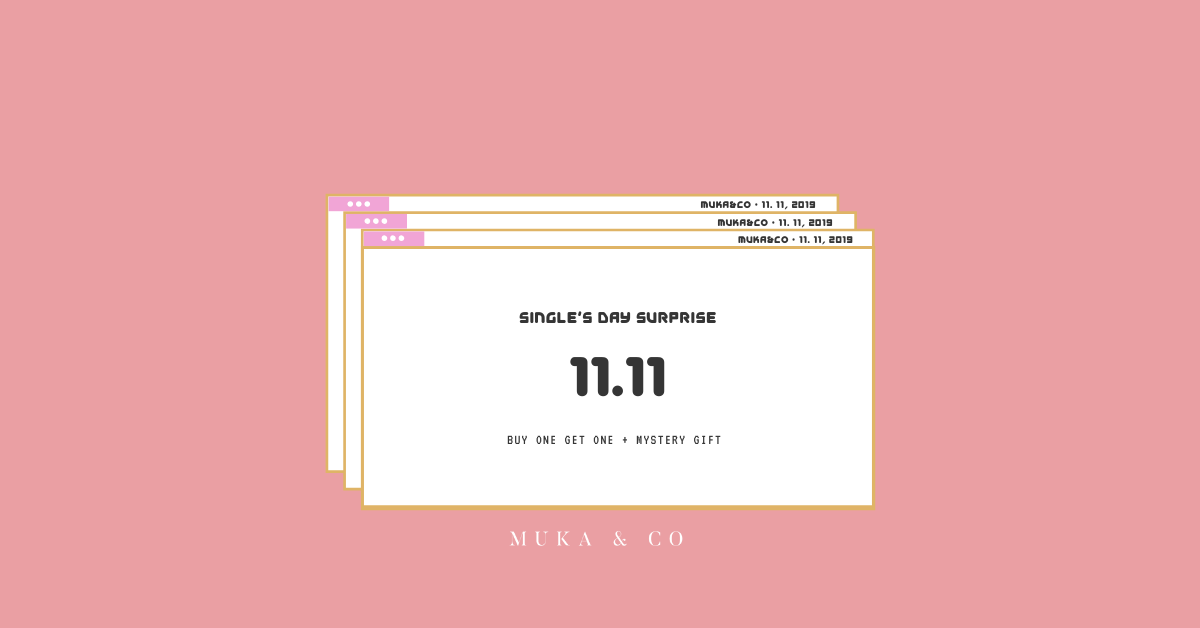 THE WAIT IS FINALLY, OVER!
Trust us, we've done that before. Our makeup game is still strong even until 8 PM! Now is the best time to try it, ladies! We're excited to announce that your makeup solution will be on sale until 13.11.2019! You have 3 days to shop!

So girls, be sure to shop at our website at www.mukanco.com and follow us on social media for new mug hacks:

Facebook: Muka & Co
Instagram: @mukanco

We can't wait to get ready with you! Shop now before its too late!
11.11 Single's Day Surprise
Sorry, there is no product in this collection